Lahmo X
La Fabrique Nomade
PRODUCT DESIGN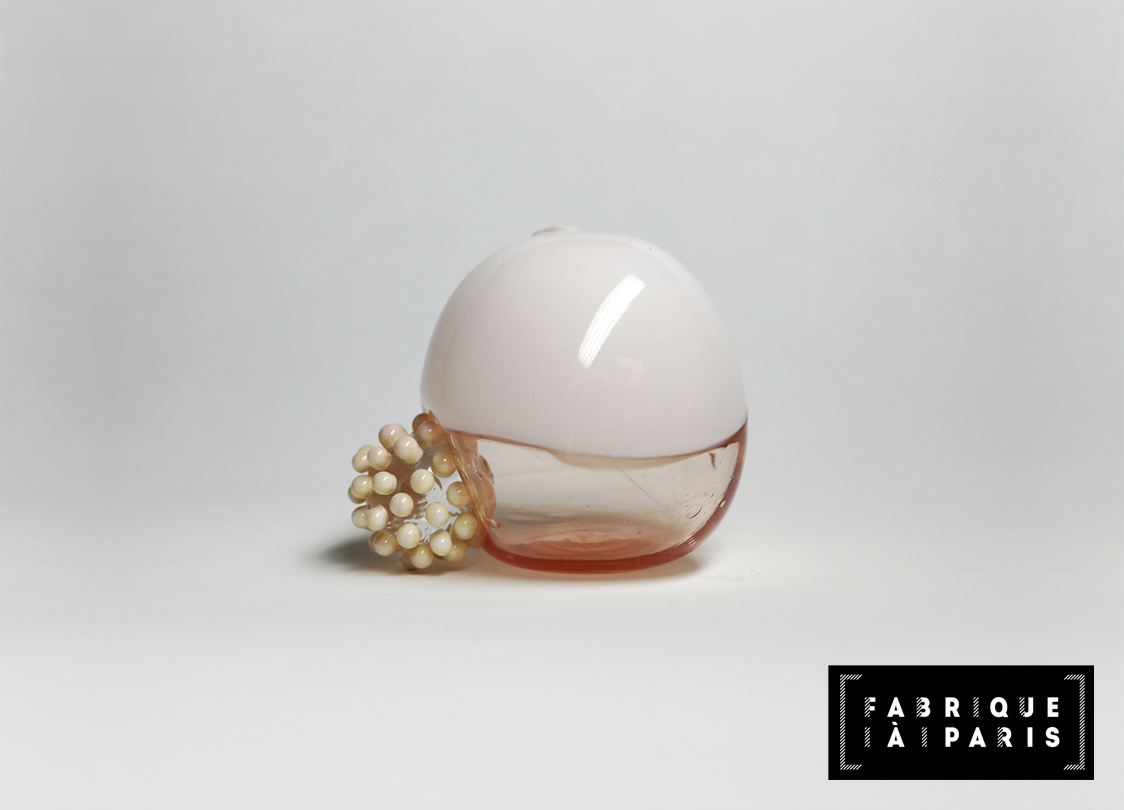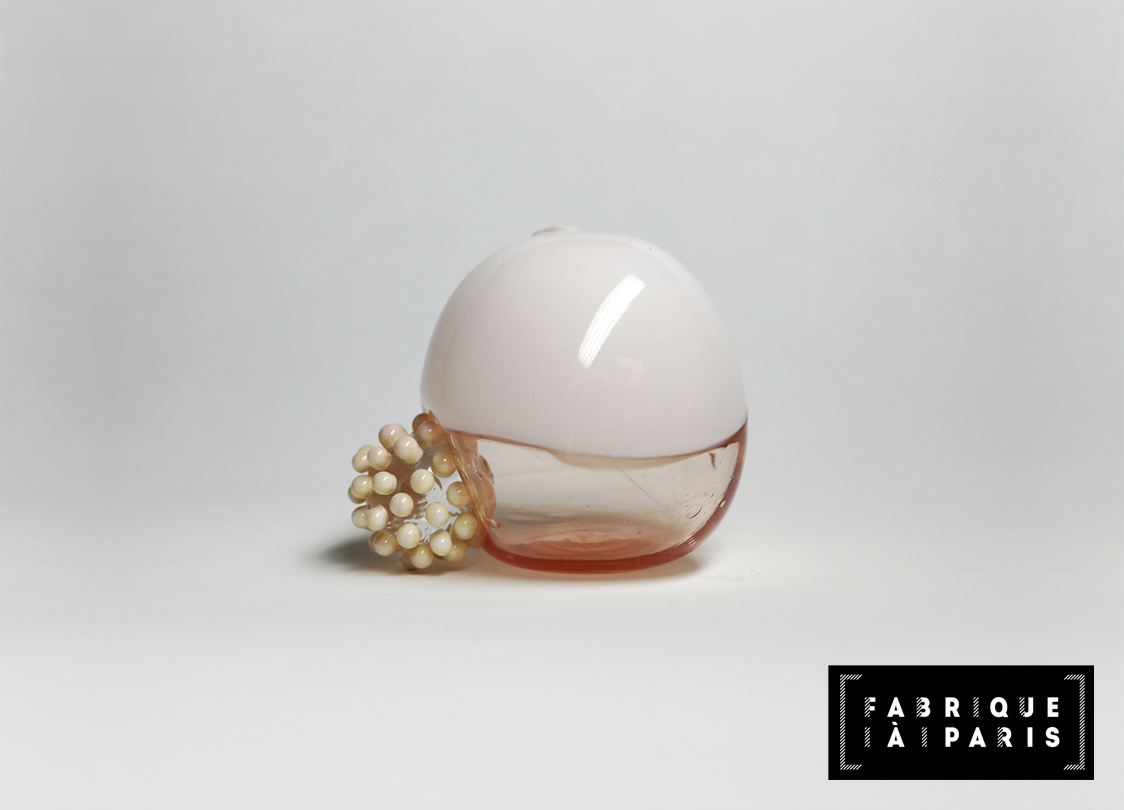 Unique piece. Glass. Ø 5cm
Lahmo — Product design in collaboration with La Fabrique Nomade and Lhamo, Tibetan craftswoman, beads maker since 10 years, refugee since 2017. During 6 months we supported Lhamo by this project in the valuation and the development of her crafts in Paris. We designed a miniature vases collection, unique pieces, made with blown glass and lampwork.
— Studiofoam has been awarded by the 1st prize of the home category from the Made in Paris Label. This prize honors Lhamo, her crafts and journey.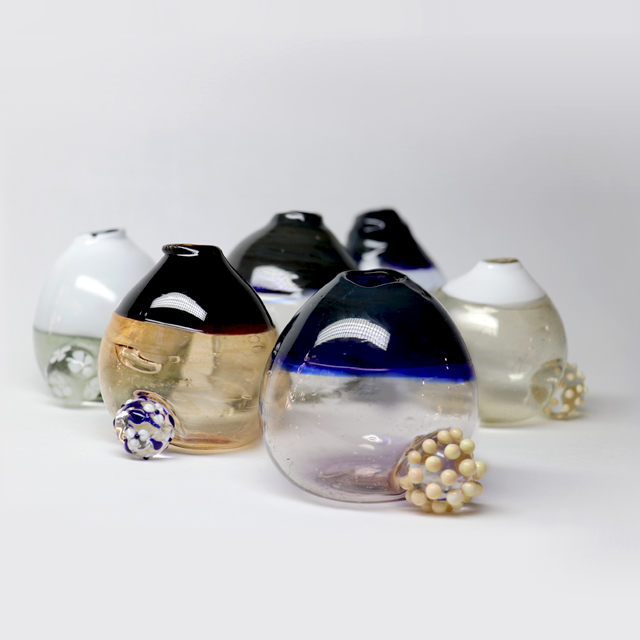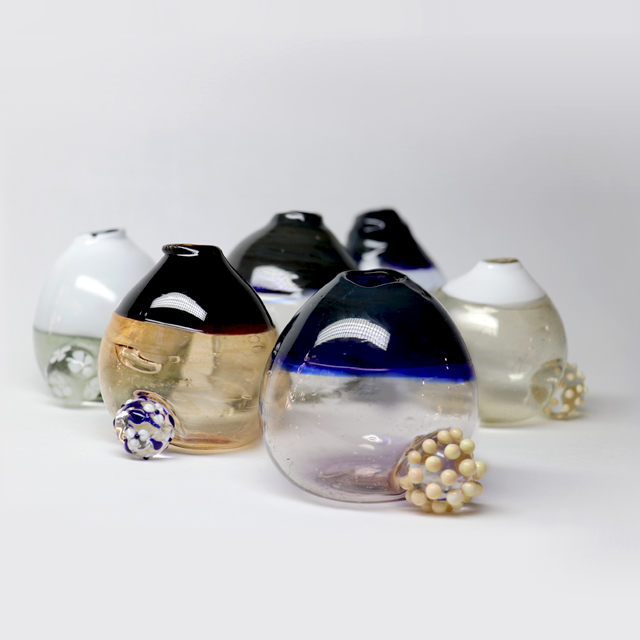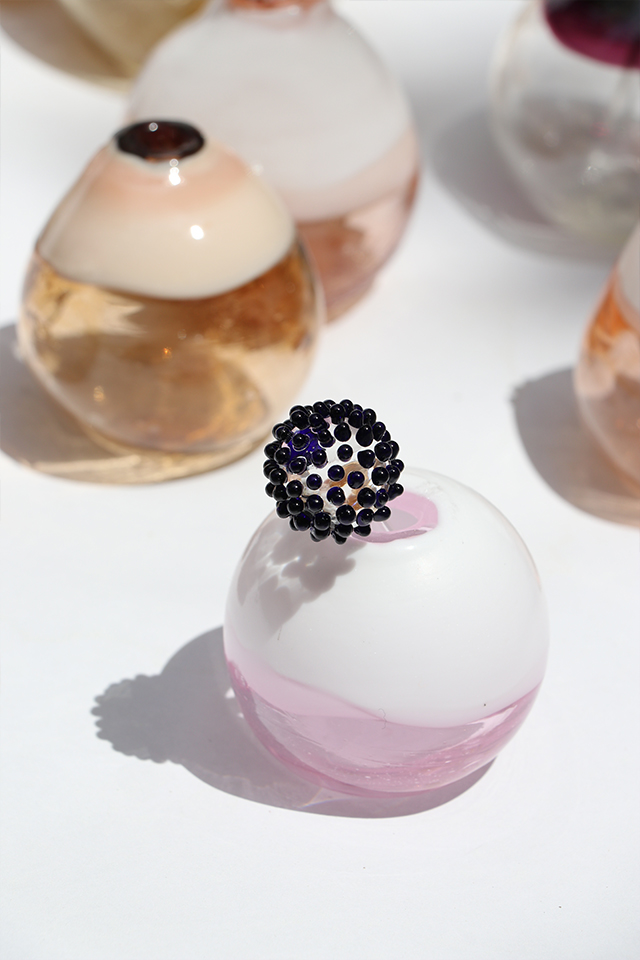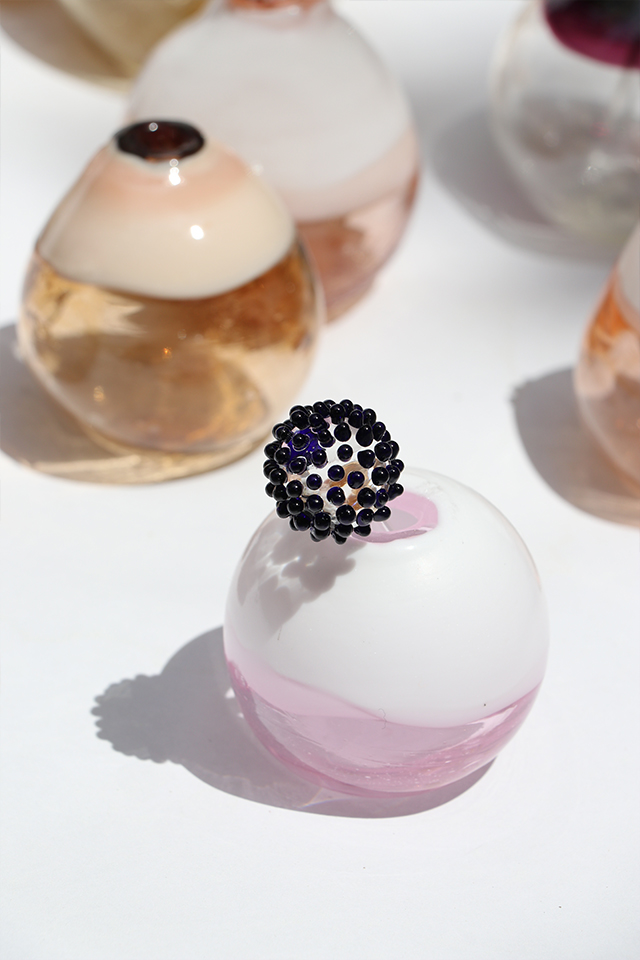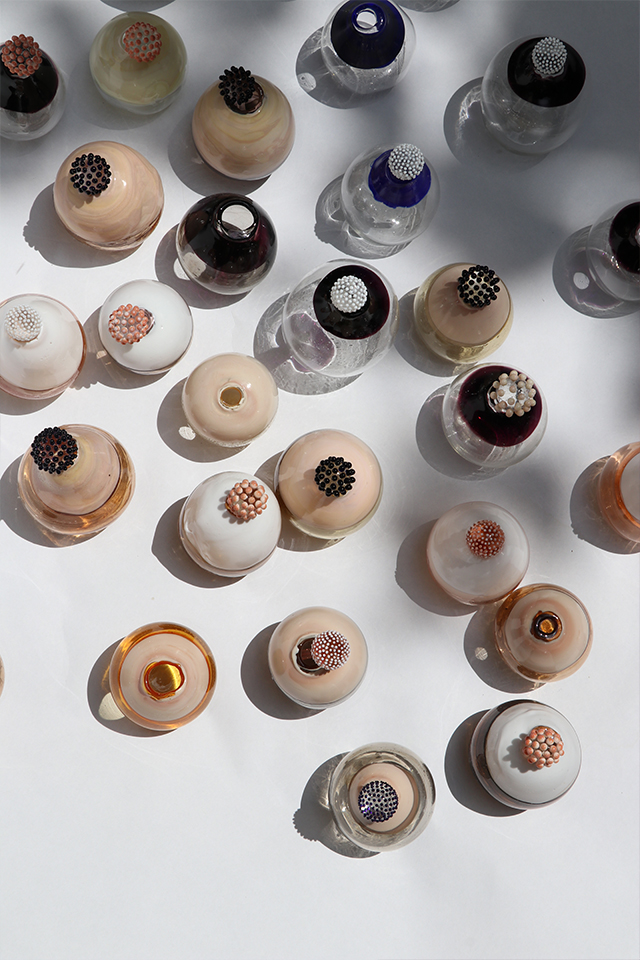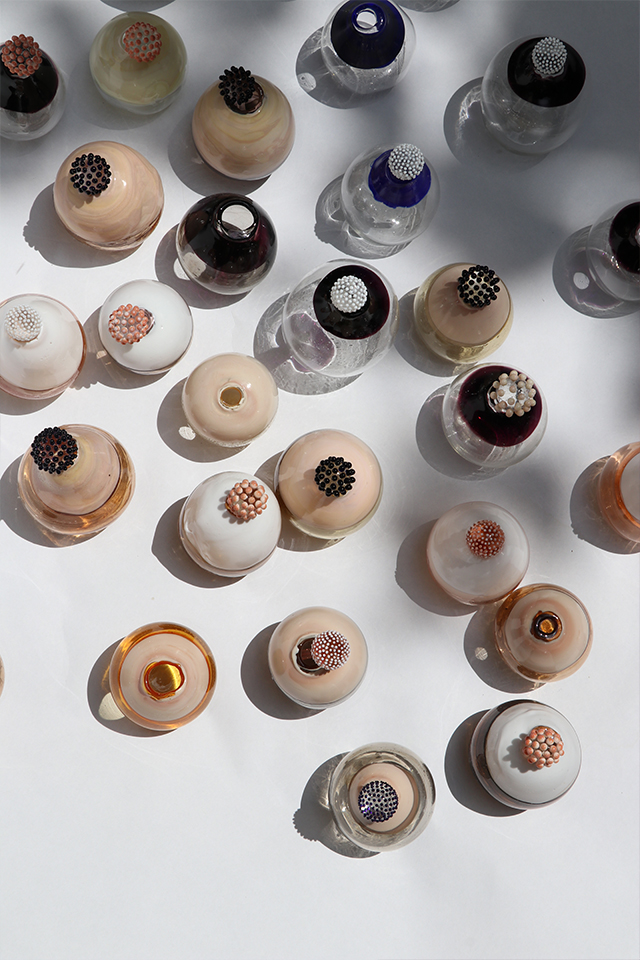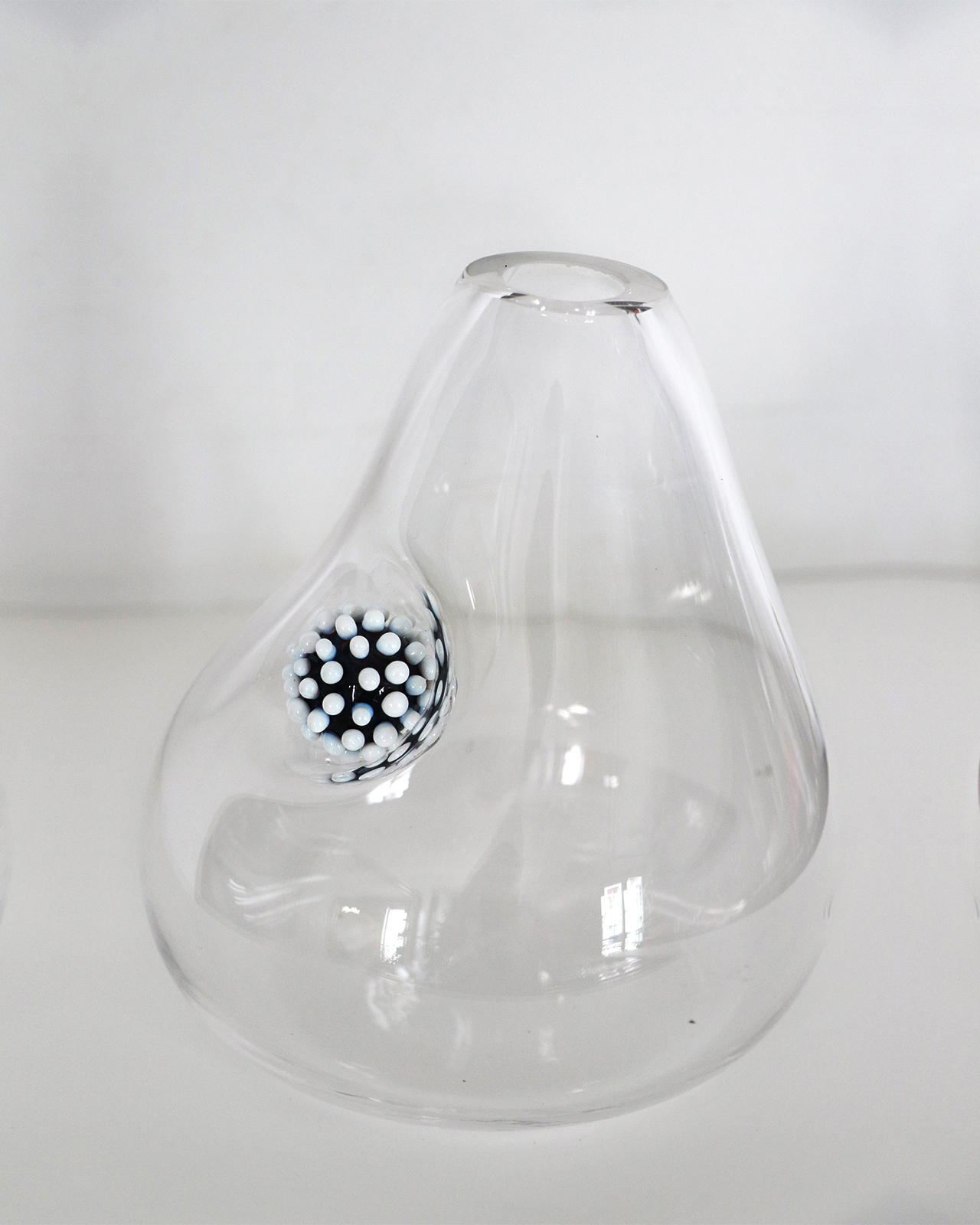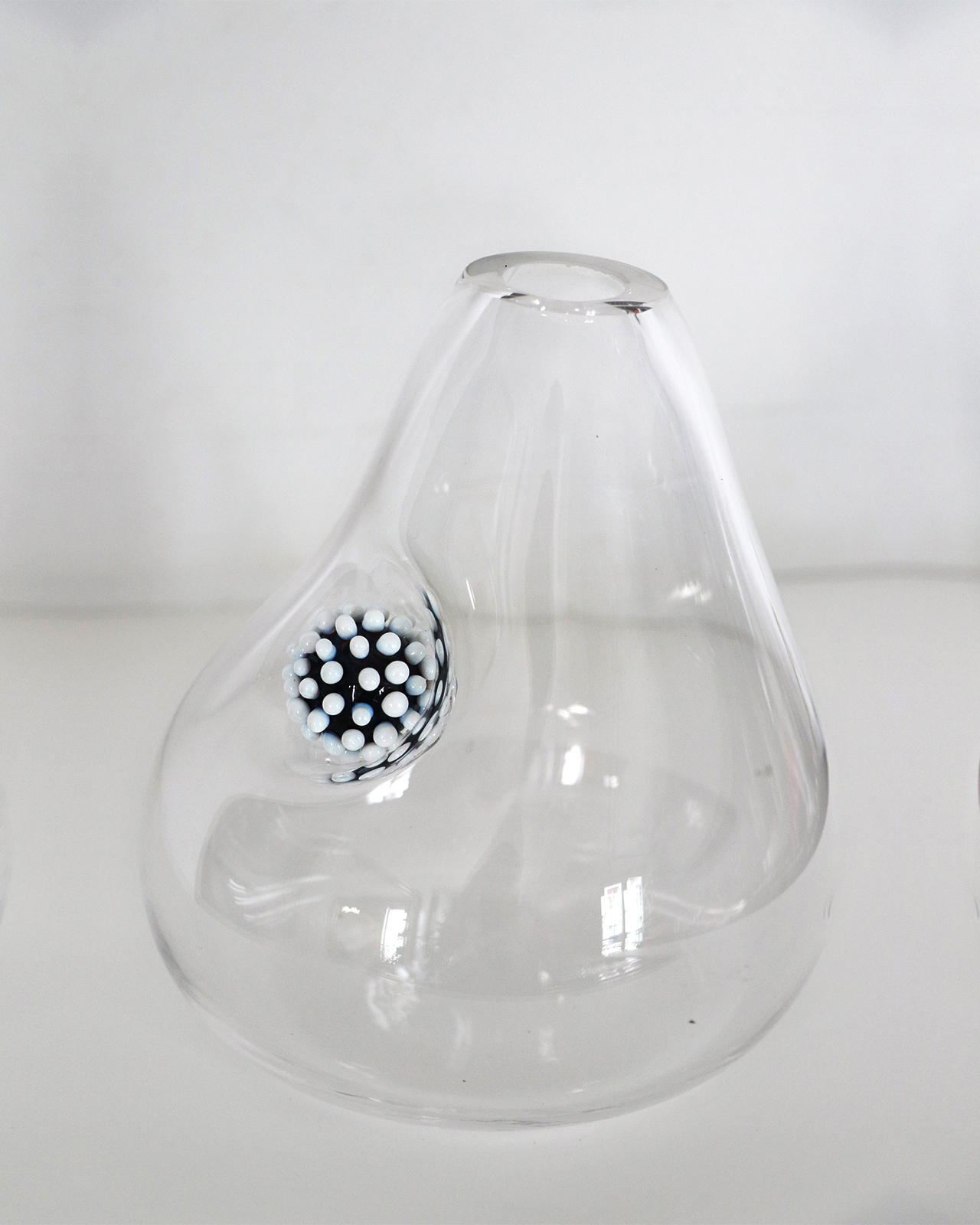 Unique piece. Blown by the Atelier Gamil, fused with a patterned marble made by Lhamo. Ø20cm.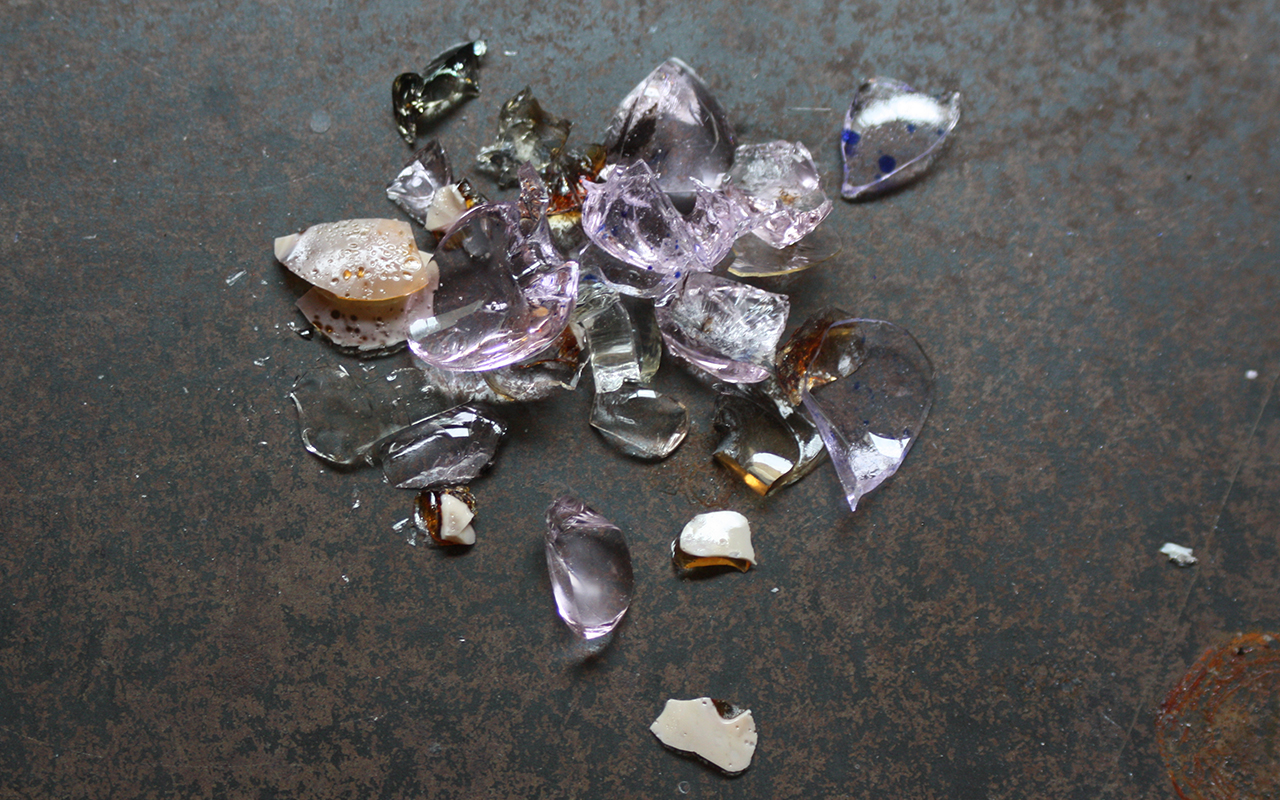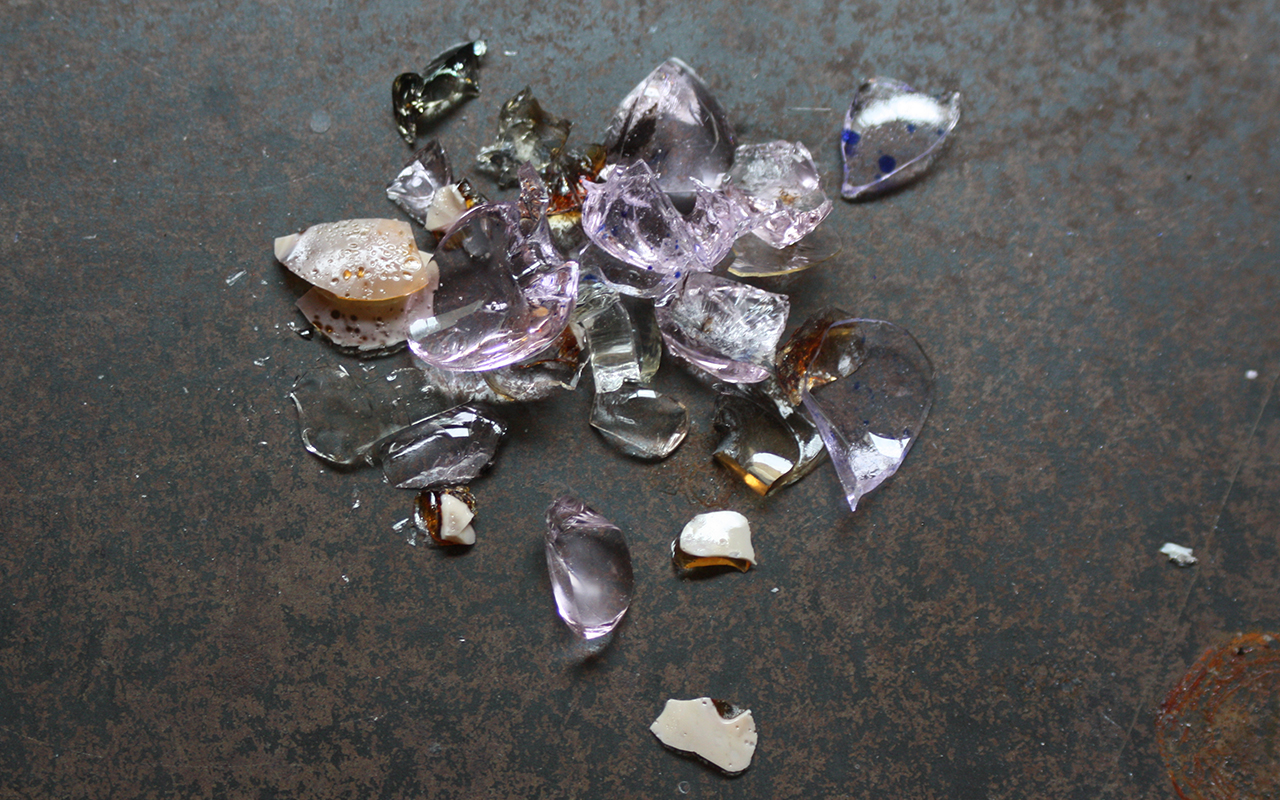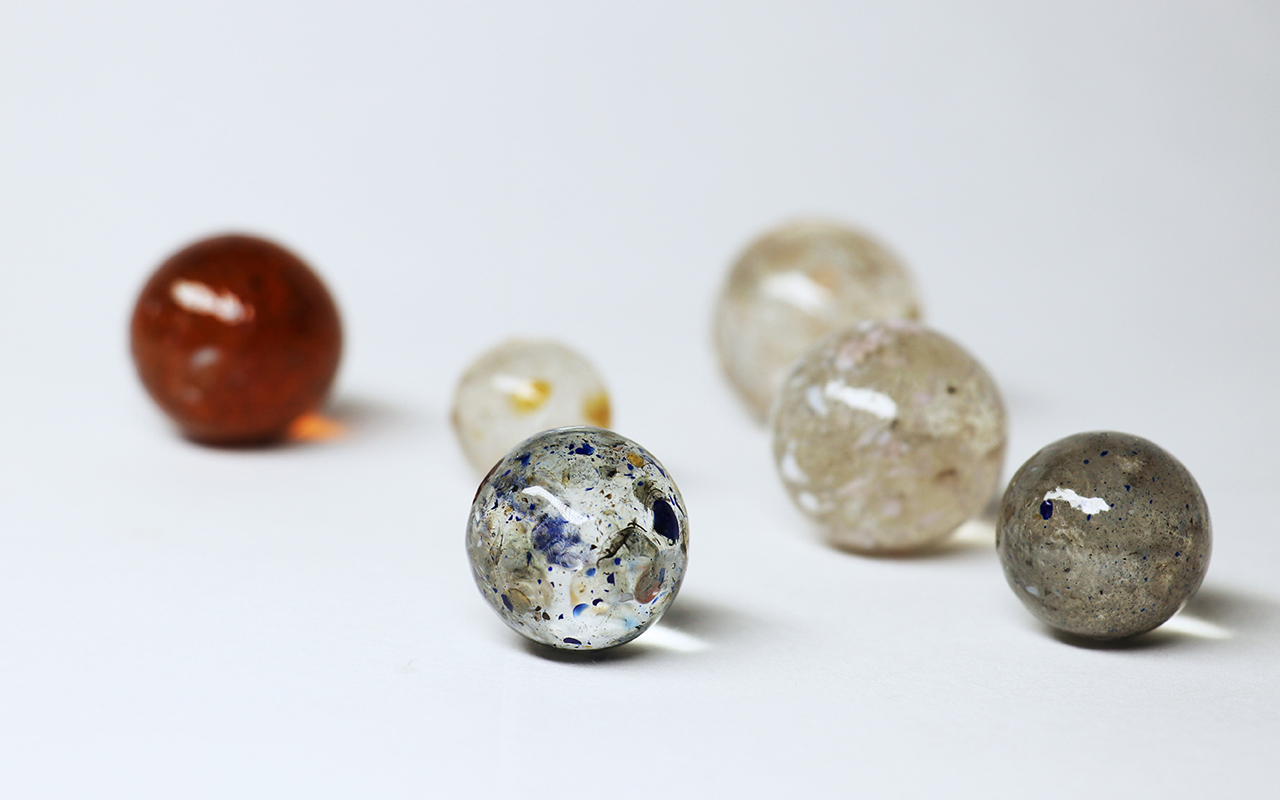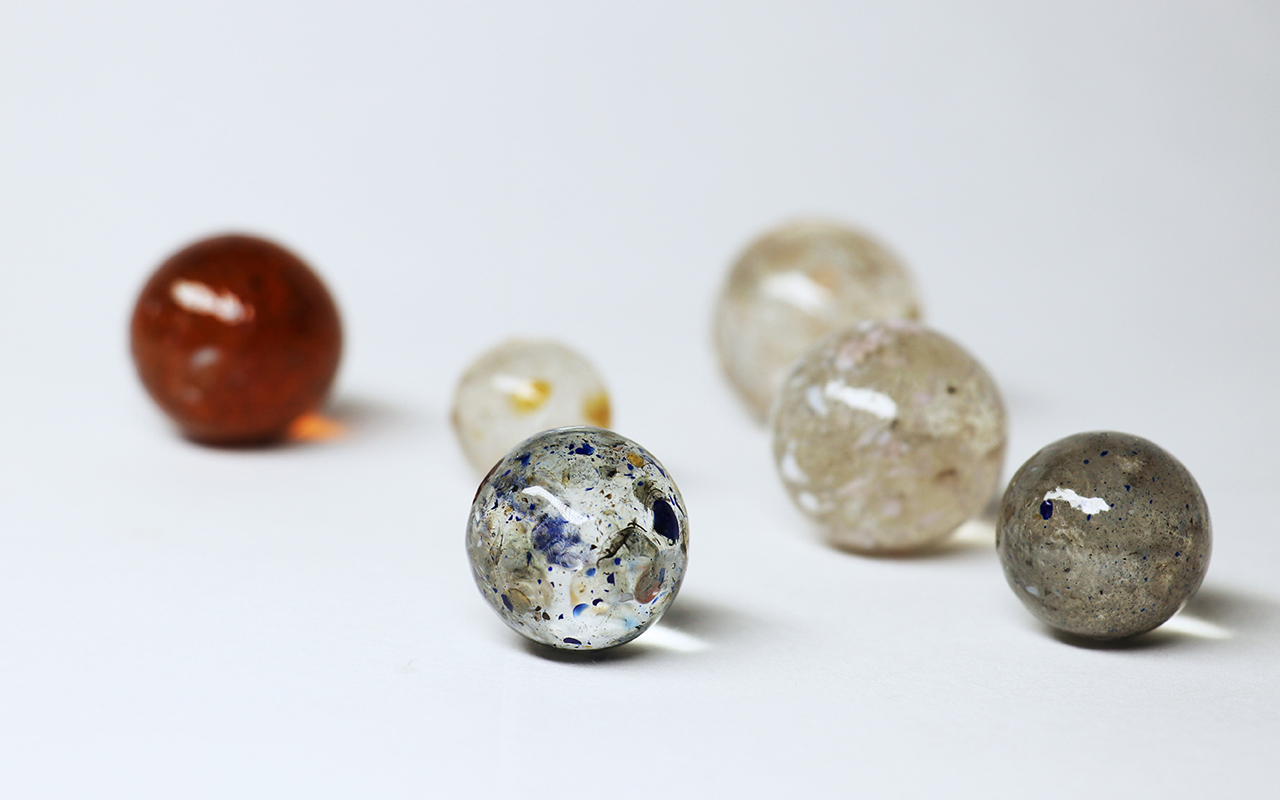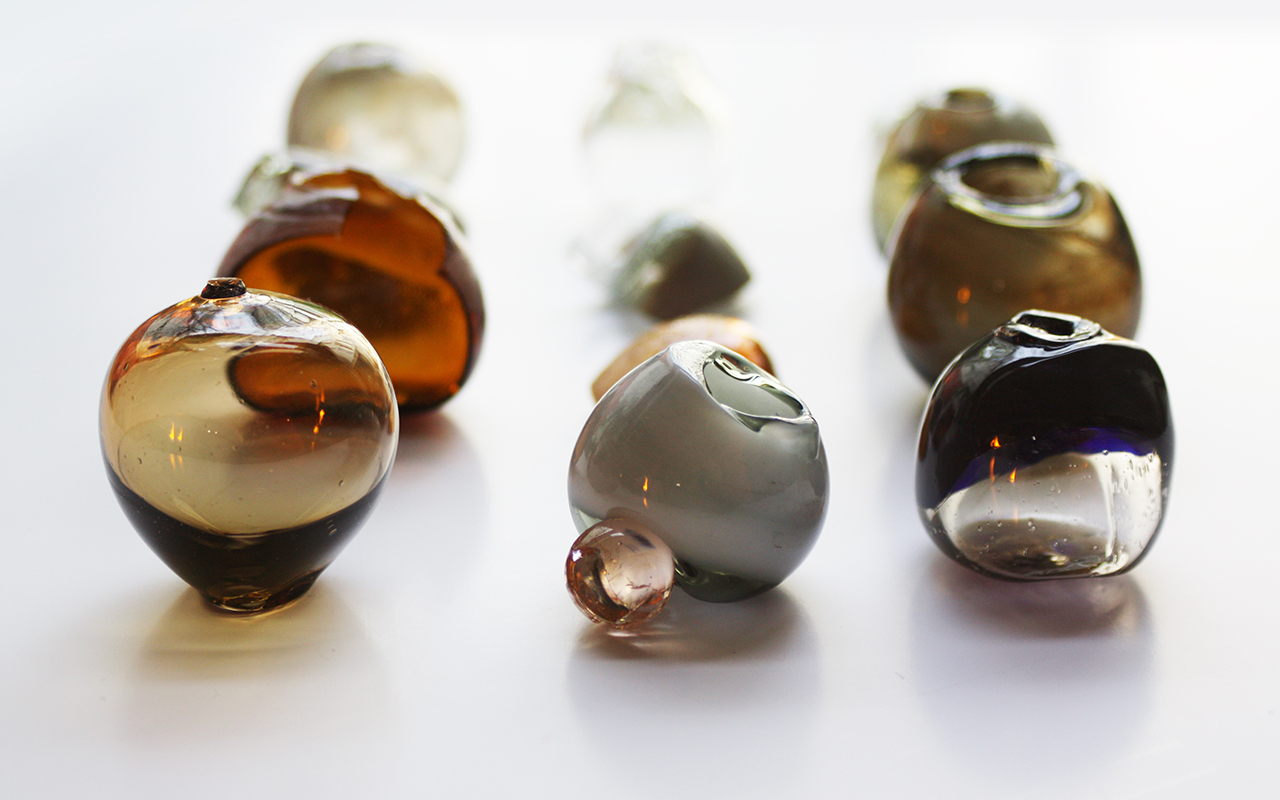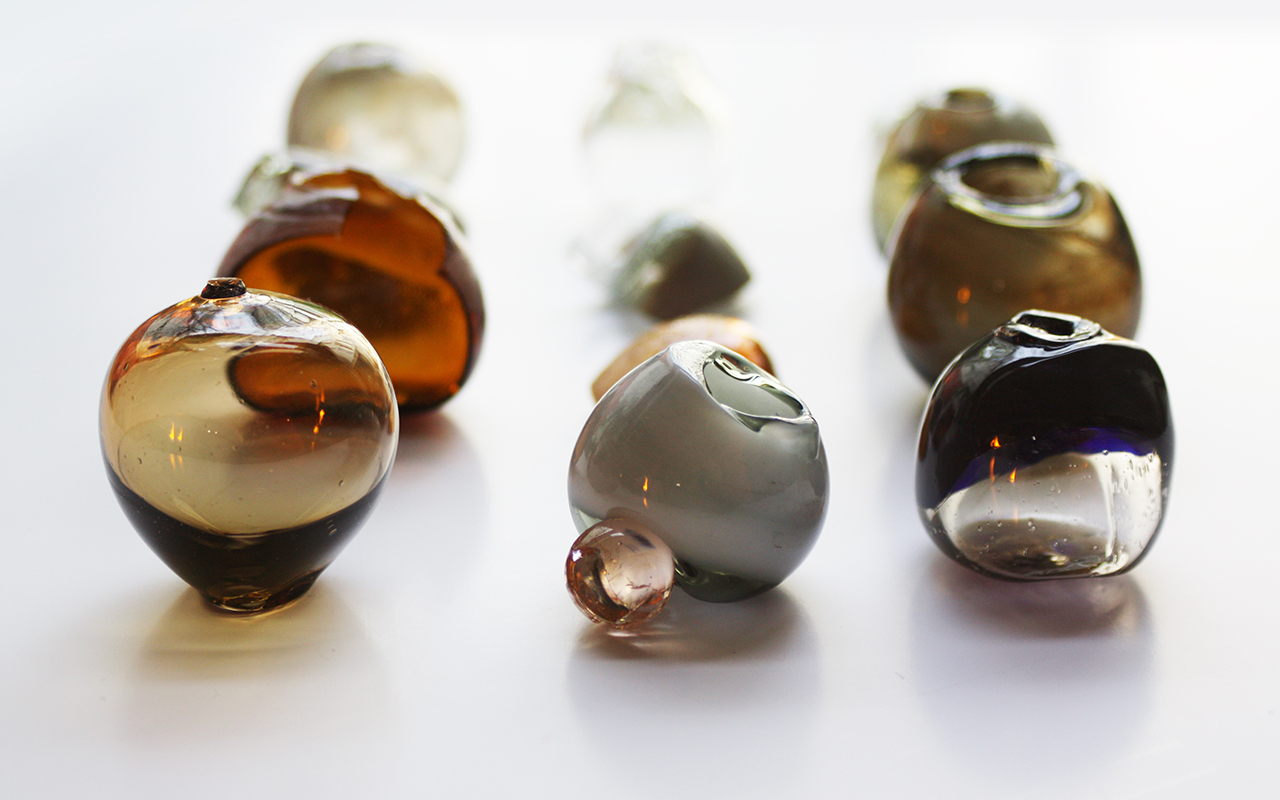 1broken glass before recycling & sintering 2sintered marbles — random pattern 3samples collection