Leather manufacturing x Premiere Vision Paris
ART DIRECTION & SCENOGRAPHY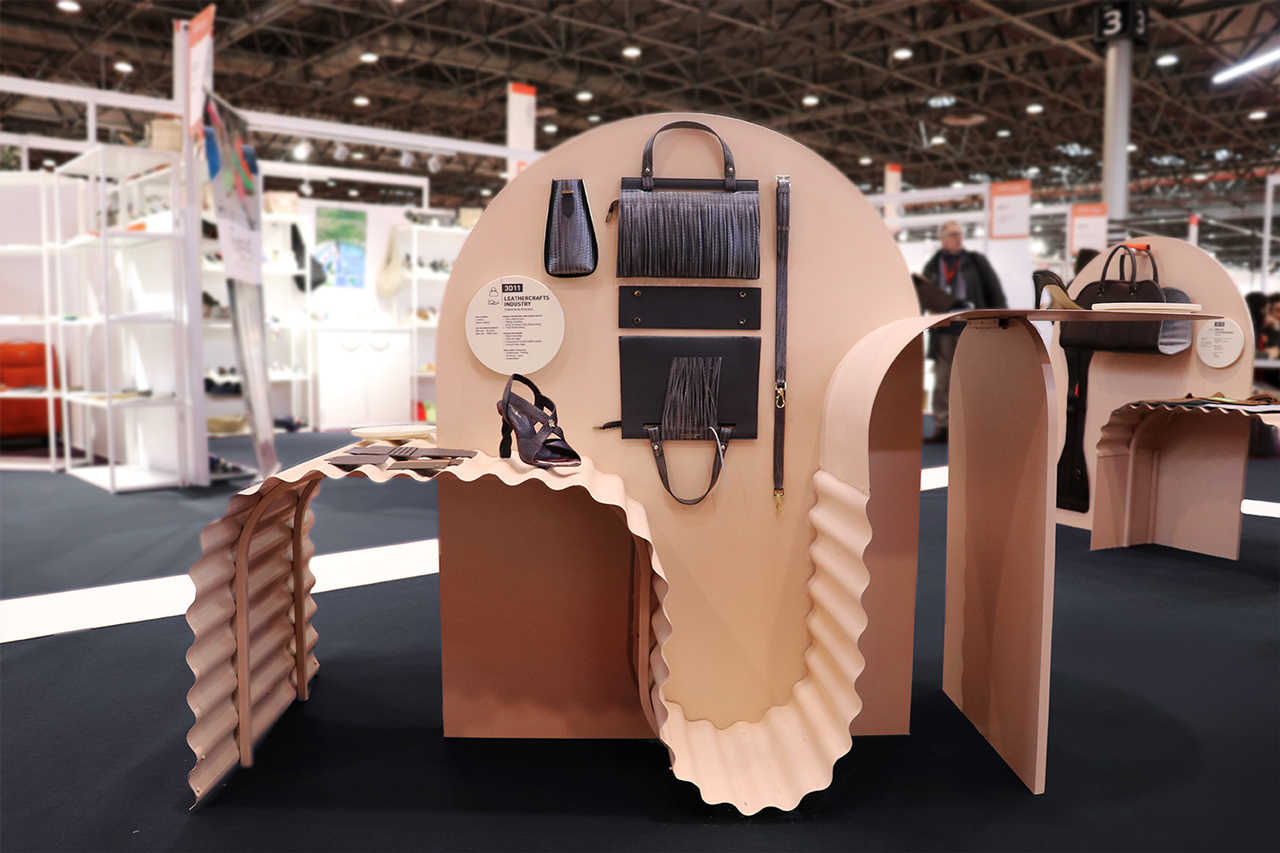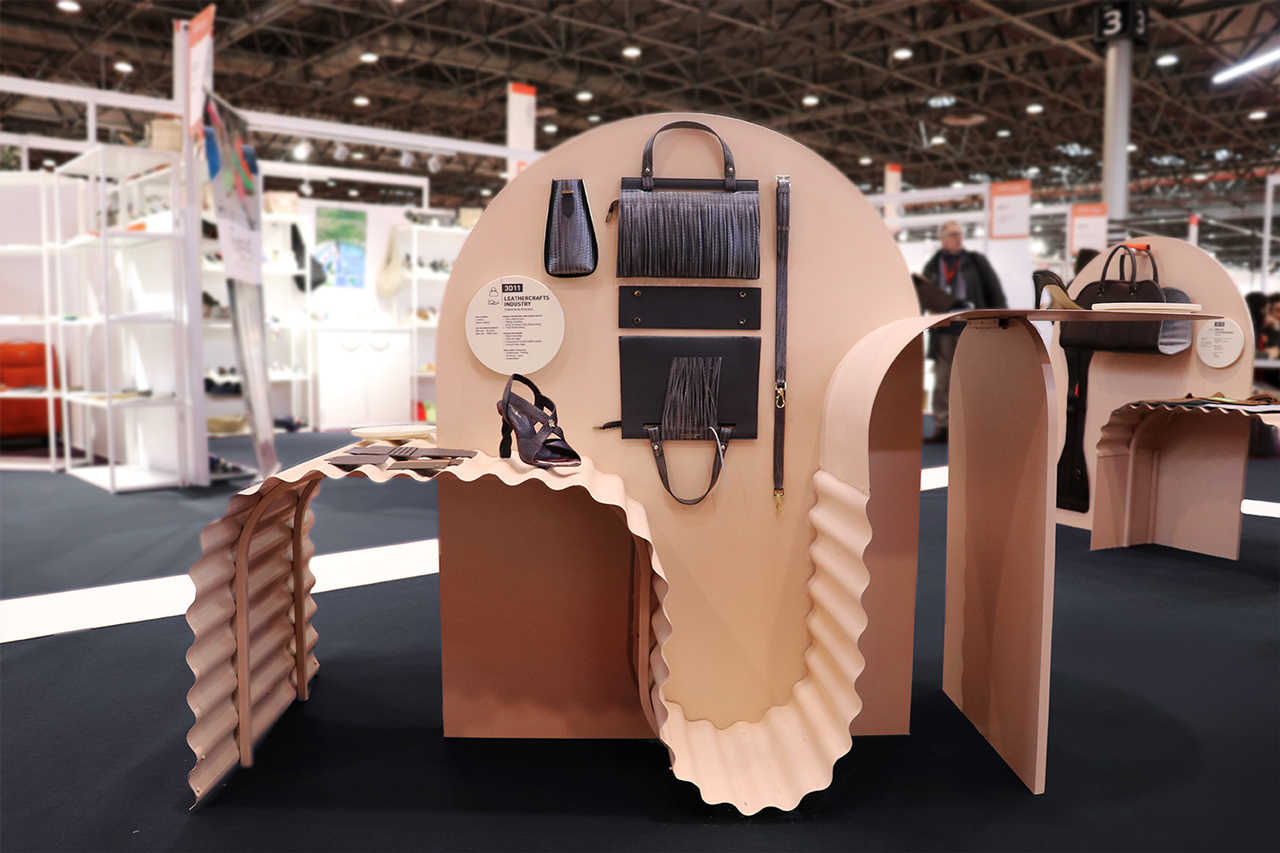 Sheet metal, corrugated iron, wood panels, nude paint with matte finish, neon lights.
LEATHER MANUFACTURING x Premiere Vision Paris  — Art direction and scenography of the SAVOIR-FAIRE INDEX for Première Vision Paris trade show. Halle 3.
February 12/14th 2019, Paris Nord Villepinte.
The scenography highlights savoir-faire of European leather manufacturers. We played with leather goods templates and building materials. Corrugated iron is showed as a skin, a flexible matter wich displays leather prototypes.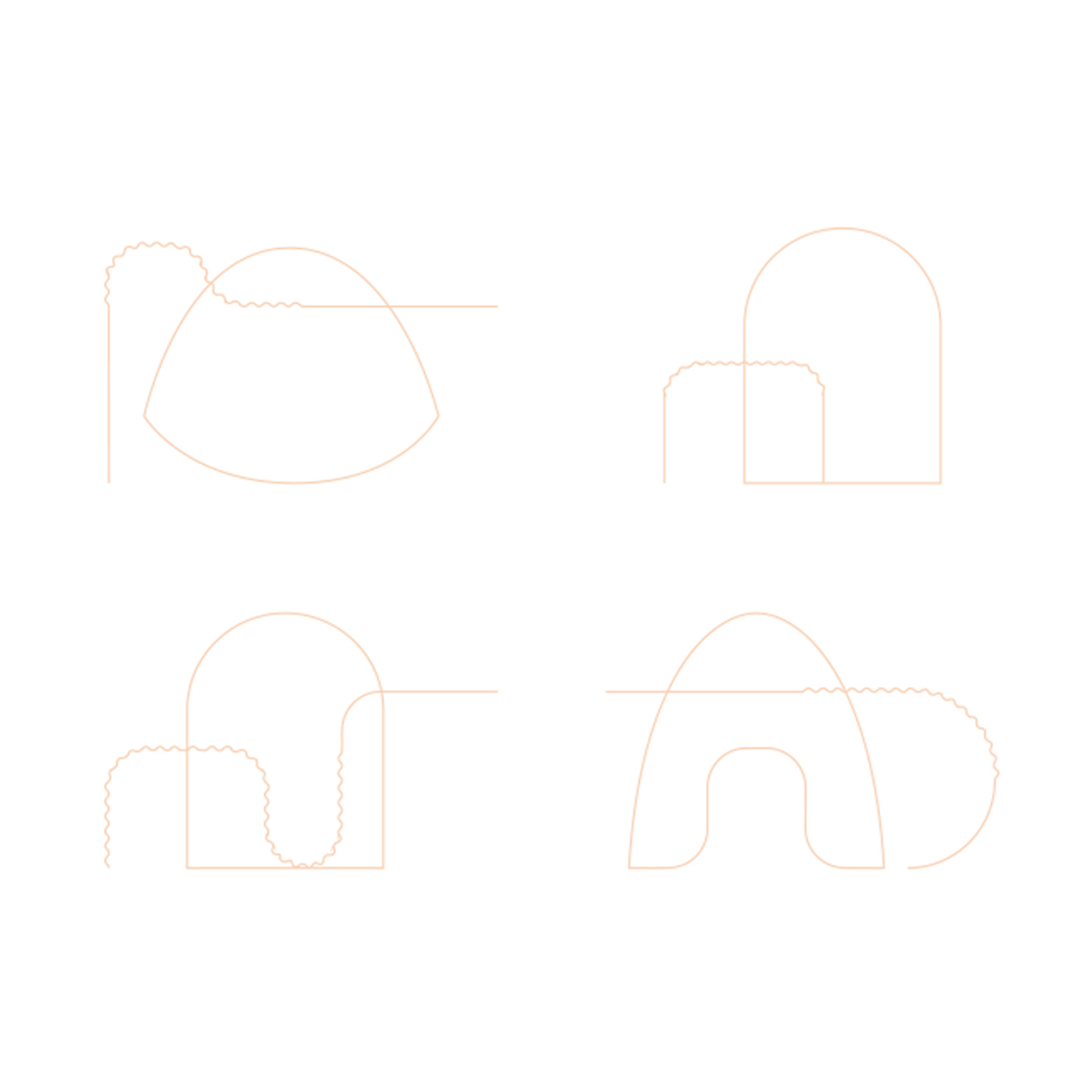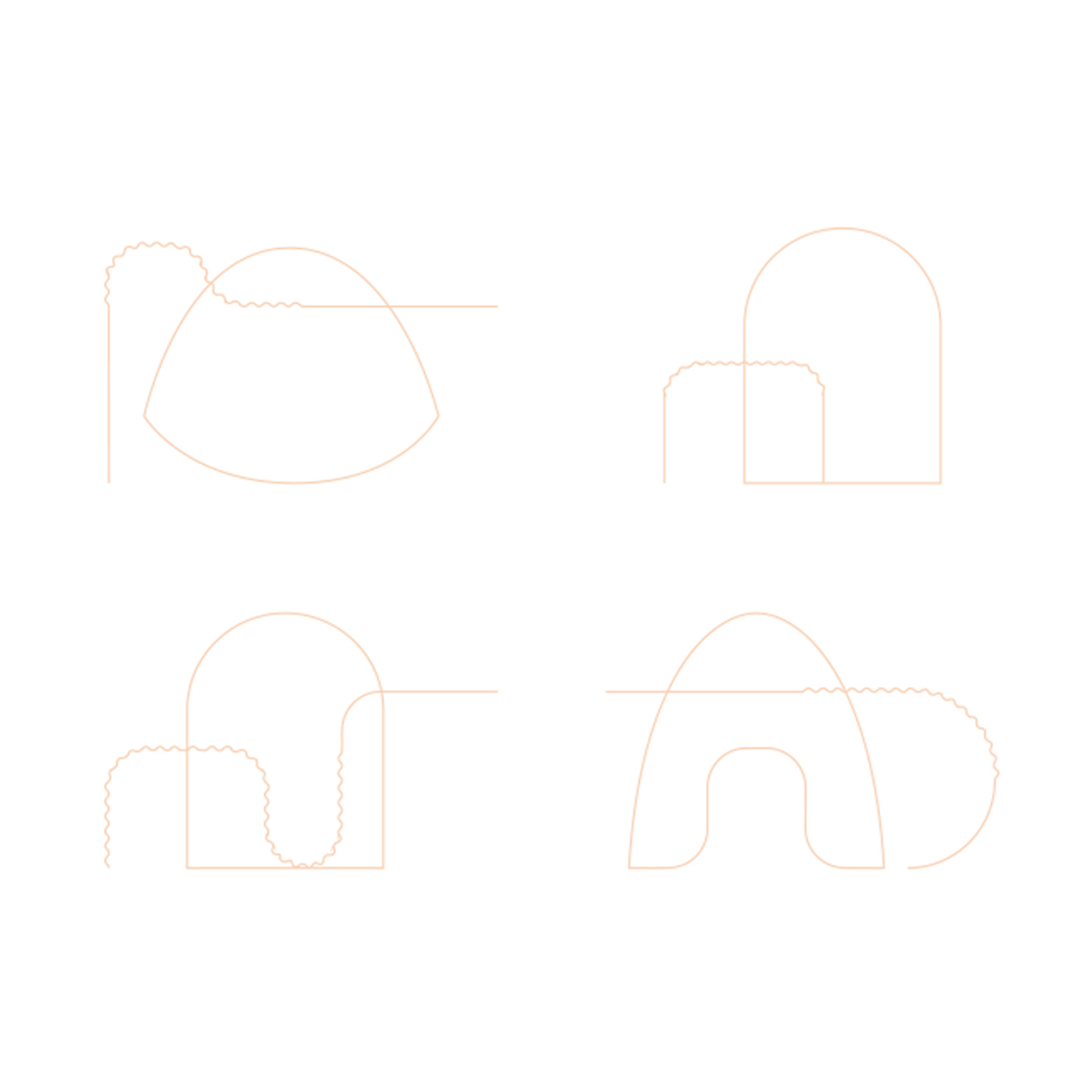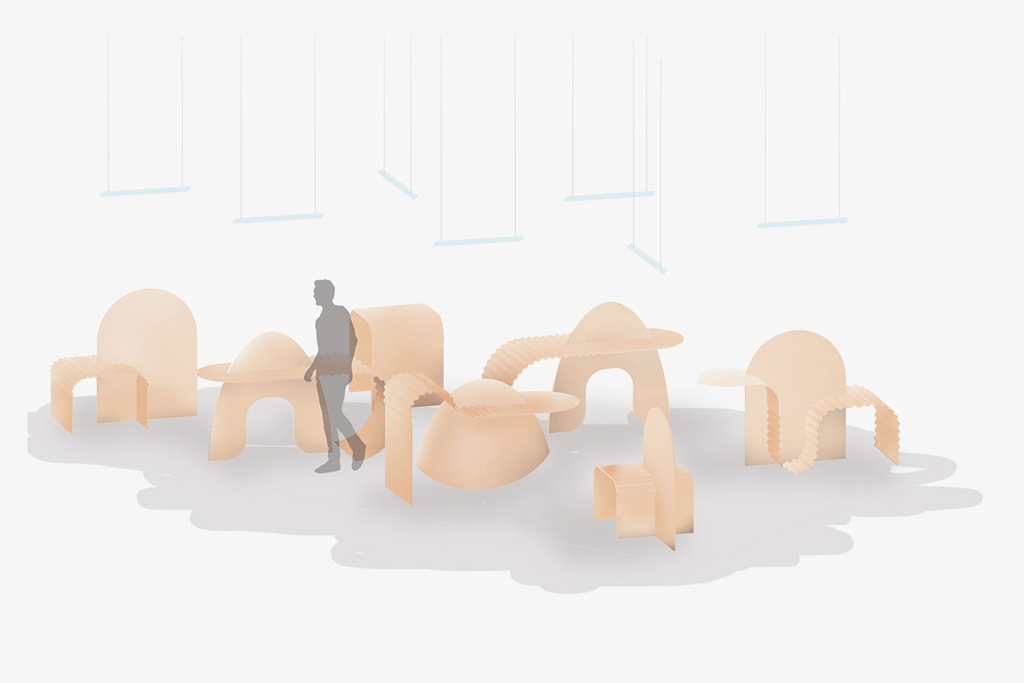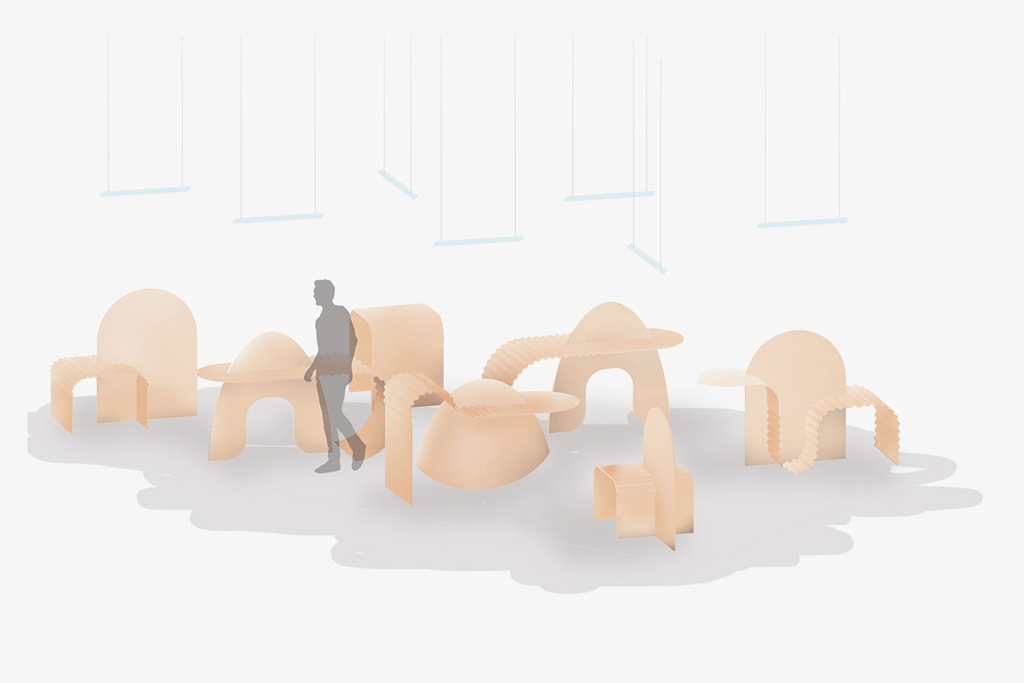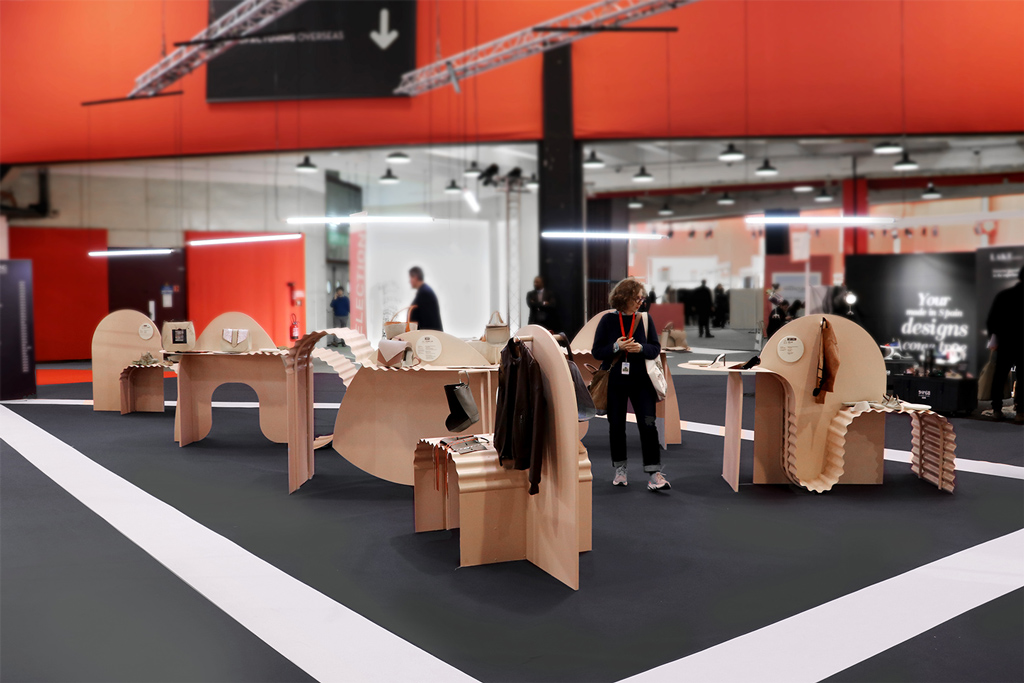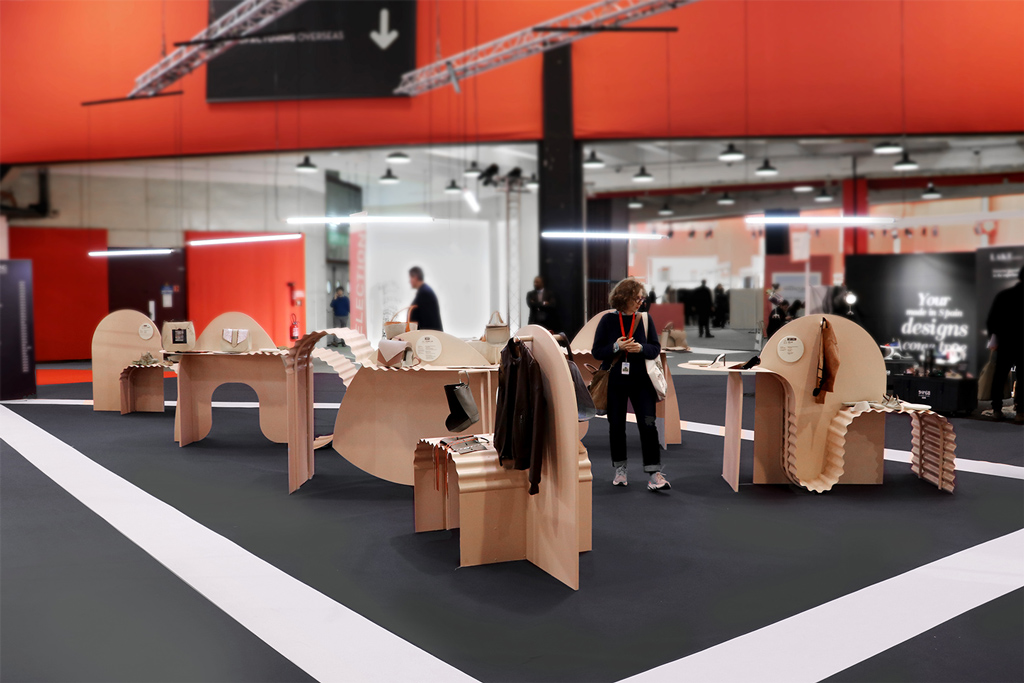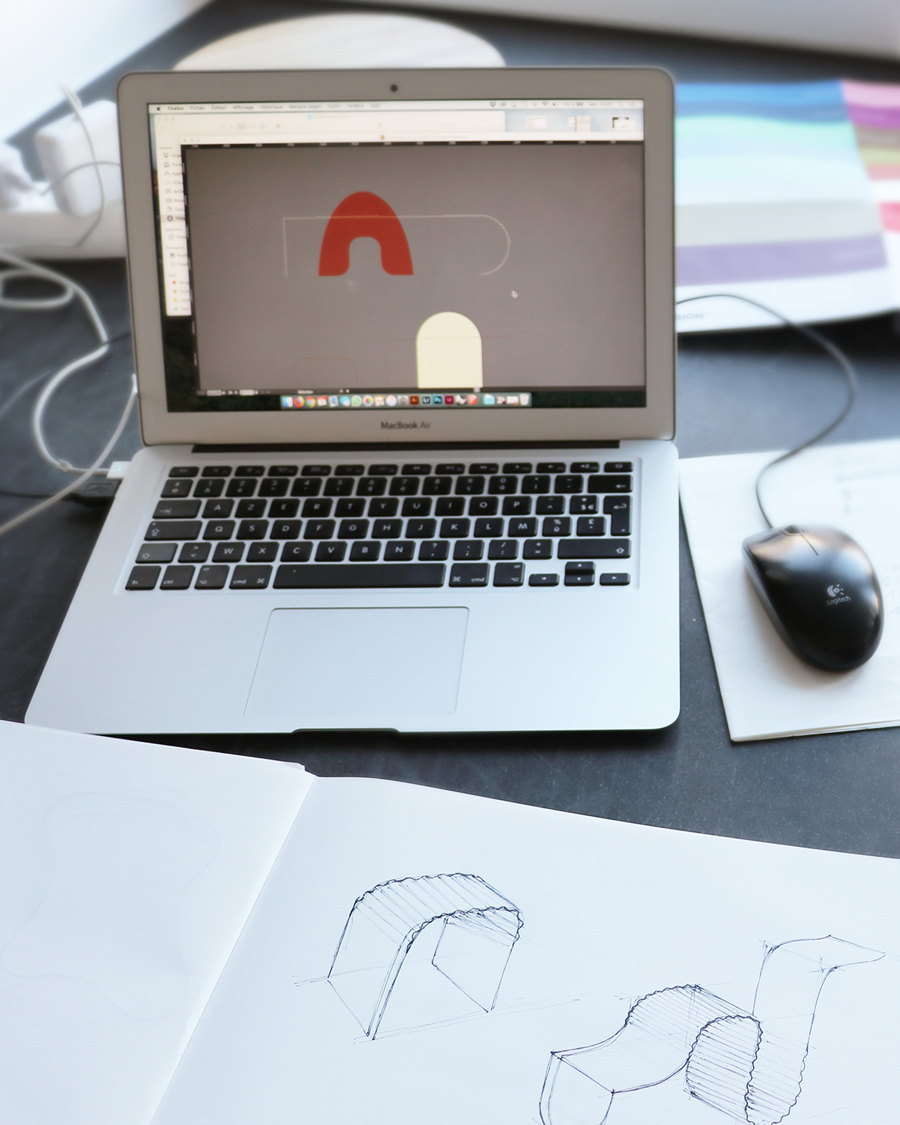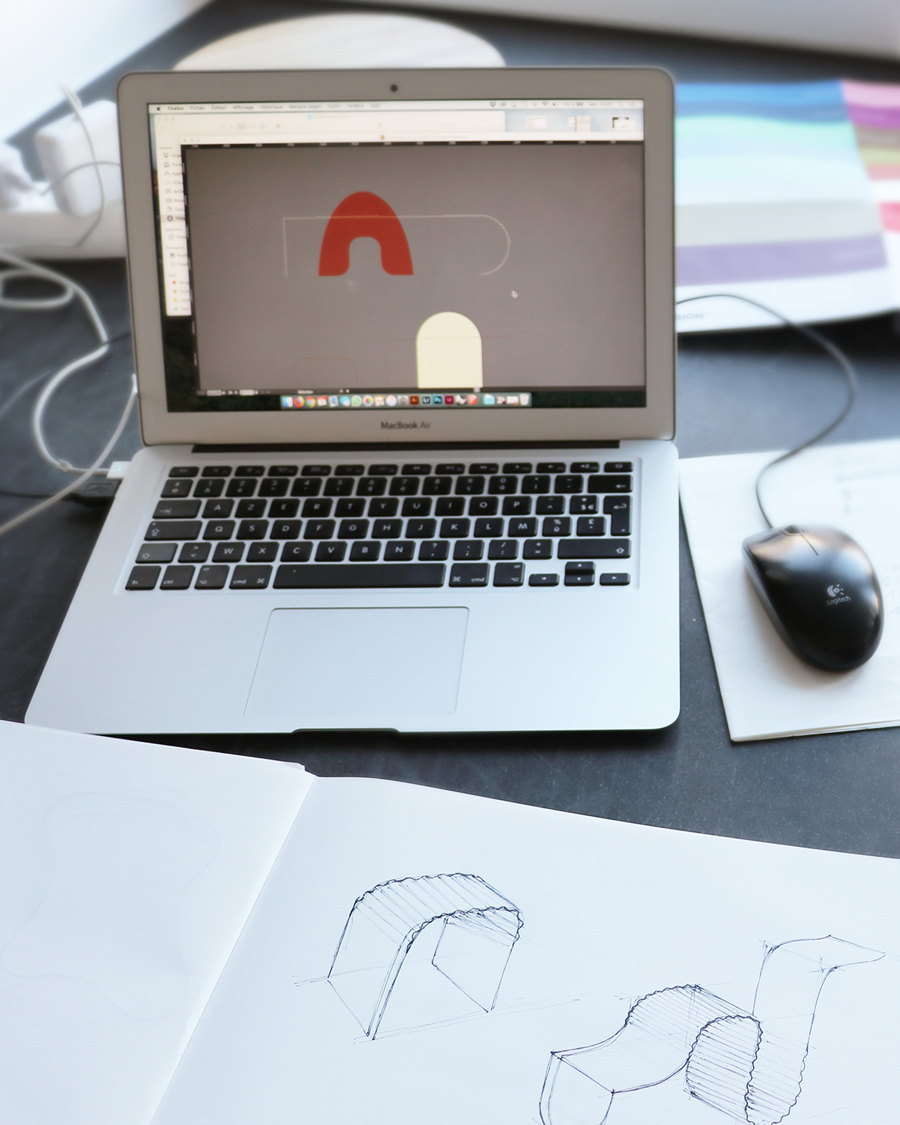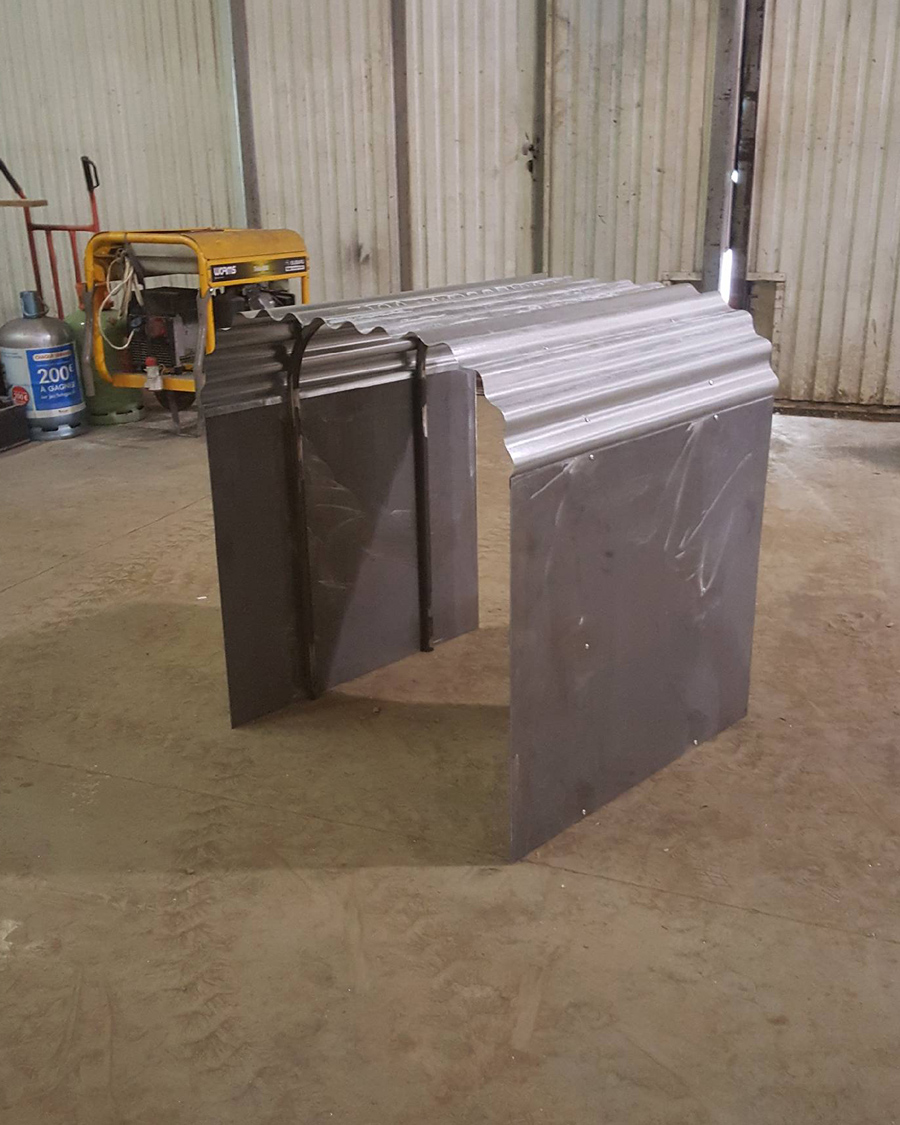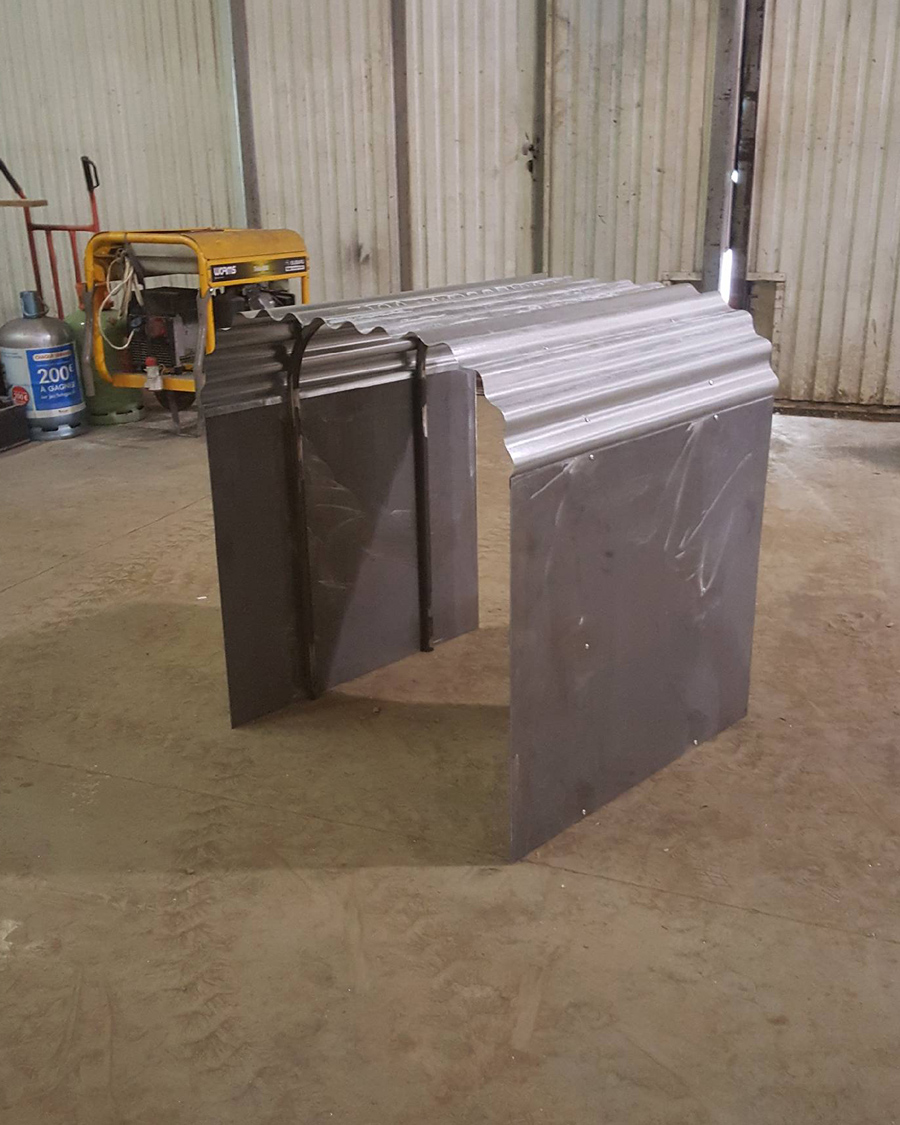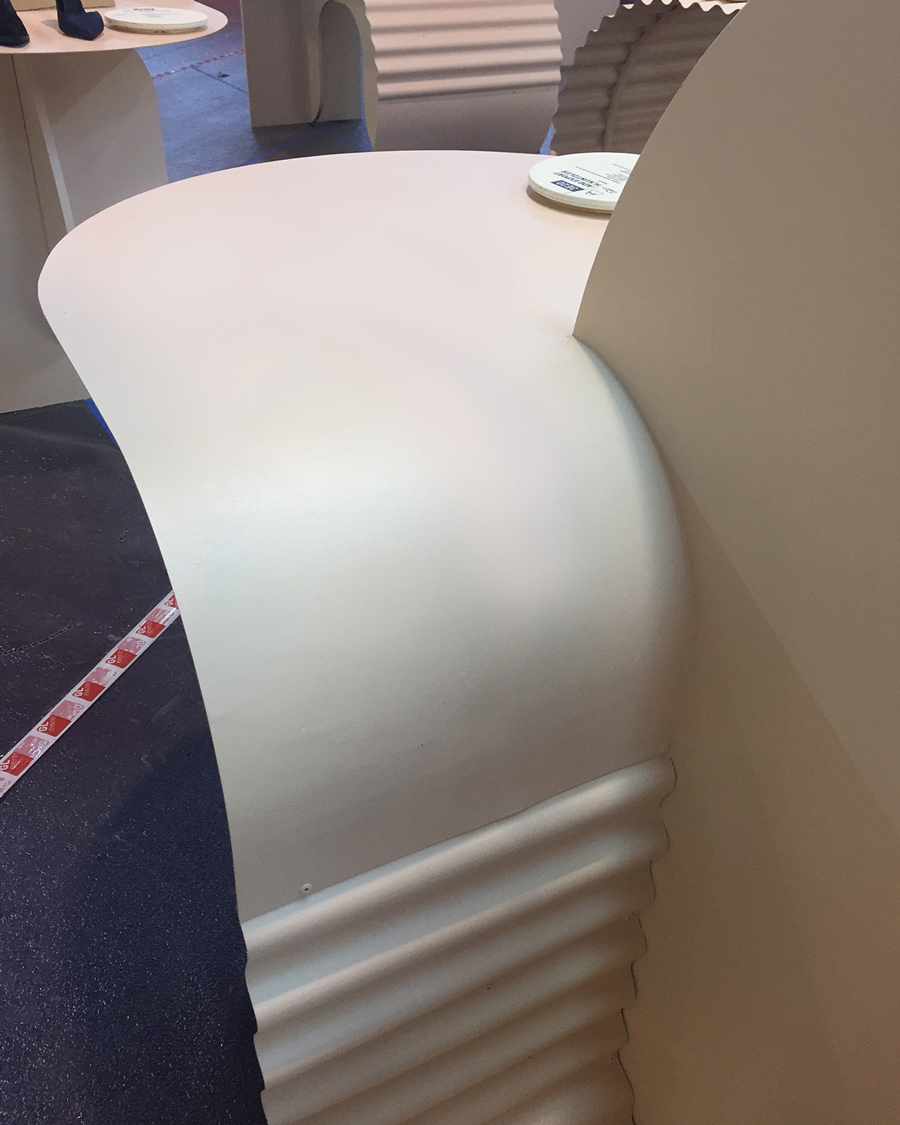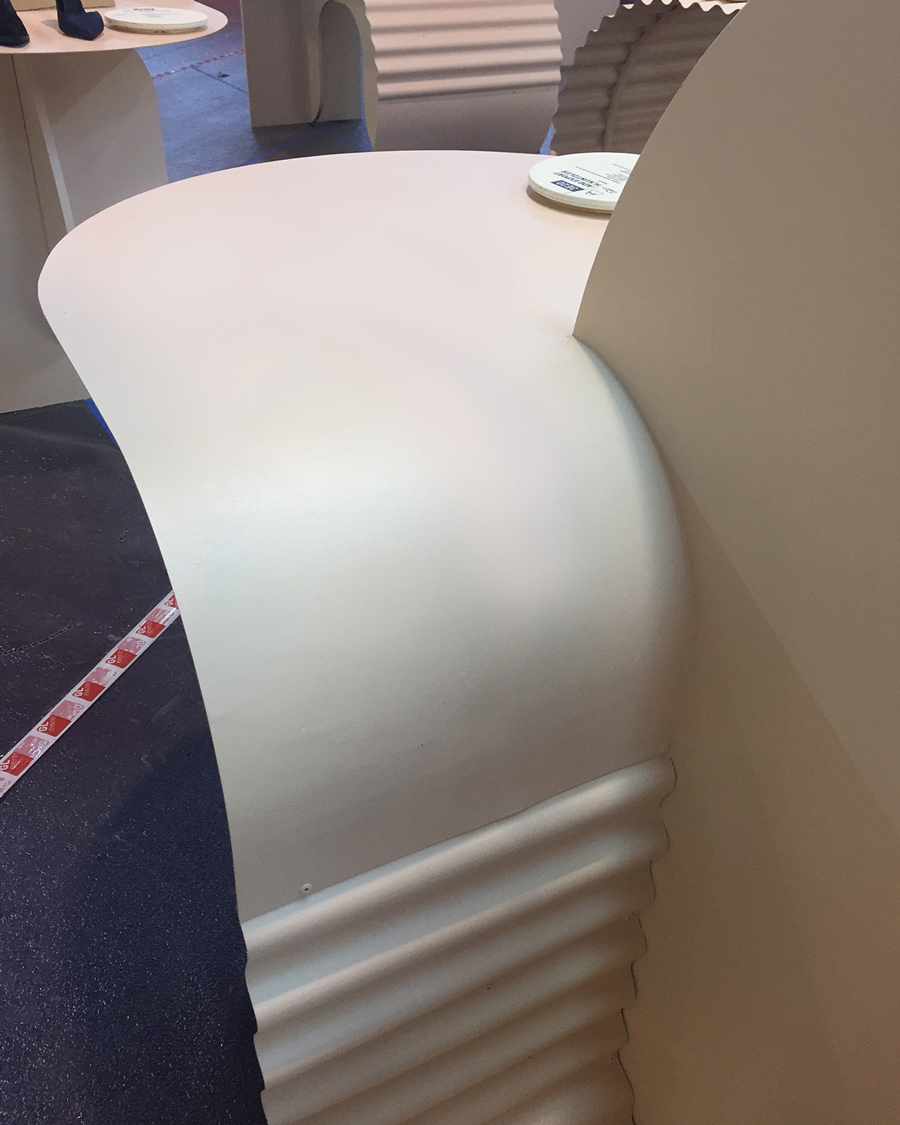 1Sketches & layout  2Construction & production follow-up  3Installations & final touches